Modern Web Design Services Developed to Grow Your Business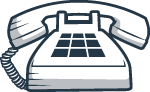 Ready to Discuss Your Project?
Chat With Our Design Team
Web design with your customer at the forefront. Contemporary web design encompasses more than just creating an appealing website. It involves a meticulous consideration of user experience, search engine optimization, usability, and intricate technical aspects, all essential for a website to thrive in today's fiercely competitive marketplace.
Our web design and development squad have curated a diverse range of effective services tailored to boost your business's growth. These encompass WordPress websites and eCommerce solutions, prioritizing user-friendliness and responsive design, imaginative branding solutions to infuse character into your enterprise, and bespoke programming to materialize even the most ambitious concepts.
Whether your needs lean towards a straightforward WordPress website to establish your online presence or a sophisticated eCommerce platform, our web development team is dedicated to transforming your vision into reality.
A versatile, user-friendly, and SEO-optimized platform, WordPress currently powers more than 35% of all websites. It offers an intuitive content management system (CMS) that enables seamless, on-the-fly content updates.
In today's fast-paced digital landscape, a responsive web design is paramount. It's the ultimate solution for creating websites that adapt seamlessly to various devices and screen sizes. With over half of all internet traffic coming from mobile devices, responsive web design is not just a trend; it's a necessity.
WooCommerce stands as the ultimate choice for those seeking to build a formidable online store. Its versatility and adaptability empower businesses of all scales to create effortlessly smooth and engaging shopping experiences. With a global community of entrepreneurs and enterprises placing their trust in WooCommerce, it emerges as the unwavering companion in your journey towards eCommerce success.
In today's visually driven world, graphic design takes center stage. It's the key to crafting compelling visuals that resonate with your audience. With attention spans shorter than ever, captivating design is not just a luxury; it's a vital asset for successful communication.